Learn the frameworks to build High Performance High Energy teams for meeting superior challenges.
This course comprises of:
1. Pygmalion effect
2. Impact Of Personality, Traits And Behaviours On Business Success
3. People Engagement
4. Feedback and feedforward
5. Triggering High Performance Teams
6. Dealing with Disgruntled and Toxic Employees
7. Ownership and Accountability

Learning content highlights –
1. Videos
2. Reading material:
a) Blogs
b) Manuals
c) PPTs
3. Quizzes
Certificate on completion of final quiz titled 'People Engagement'. View the sample certificate for reference purpose: Certification of Completion
Course Duration: 04 Weeks (but does not expire after the said duration)
The content of this course is IP protected. However, at the end of course you will be provided with the downloaded links for future reference. The link also ensures that all updates are available to you in real time.
Your Instructor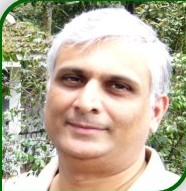 Niket Karajagi is a Mechanical Engineer, MBA in International Business Management with meritorious credentials, Author, Tech-Educator, Podcaster, Blogger, ICF accredited Business Coach, and an Organization Development facilitator. He has over 25,000 hours of consulting and training experience while having contributed to over 175 organizations worldwide. He has trained and coached well over 2,00,000 leaders and managers globally in various behavioral and management areas. He has designed and implemented over 120 training titles and OD interventions for organization scale-up, change, and transformation. He contributes to technology, manufacturing, automotive, information technology, FMCG, logistics, financial sector, telecom, services, pharmaceutical, realty, and media houses regularly. His body of knowledge is now under patenting after having been through successful implementation and validation. He is a certified coach for Marshall Goldsmith's renowned Stakeholder Centered Coaching Process and 360-degree assessment to coach Global Leaders of Future competencies. Niket today is implementing various change management and business scale-up interventions in European organizations. He is also a certified MBTI, FIRO-B practitioner, a DISC assessor & trainer, and a Saville Certified Assessor with International Accreditation. He is also a certified Emotional Intelligence and Appreciative Enquiry practitioner.
Niket is Certified in Entrepreneurship from WhartonOnline and is also Certified in Design Thinking from the University of Virginia. He has a rich and diverse corporate experience of over a decade in various senior management positions in India and overseas. His successful career map includes tenure ship as a profit center head, direct and institutional sales, marketing, customer support, advertising and product management, business consulting, channel management, franchise management, managing large-scale operations, training, and human resource development. His corporate career comprises of start-ups and business turnaround and transformation. As a corporate and business professional, his strategic experiences are shaped by the Trinity of Corporate-Social- Government enterprises' contributions. He has undergone training in the USA in "Process of Selling a Change." He is a Master Practitioner of Neurolinguistic Programming (NLP) certified by The National Federation of Neurolinguistic Psychology, USA.
As an entrepreneur, he founded Atyaasaa Consulting Private Limited, Pune, India, to contribute to Indian business and people's needs. He is actively involved in developing skill-sets at the grass-roots levels like academic organizations, SME's and NGO's worldwide. Atyaasaa also has global partnerships for people and organization development. Thus, Atyaasaa is a strategic human development partner to top-notch ethical brands worldwide. Atyaasaa as a brand is a journey of "Awakening Human and Business Excellence" through training interventions, coaching, research, people, and business consulting.
He also founded Atyaasaa Consulting Foundation to contribute to society's intellectual development at large at the bottom of the pyramid. His thought is that empowerment must commence at the grass-root levels. The foundation works in the area of development of blue-collared workforce and education projects with Academic Institutions.
Niket also founded AtyaasaaOnline to pioneer a Tech-Education initiative in the area of Management & Leadership Behaviours. It intends to create a borderless learning portal to take knowledge beyond boundaries. AtyaasaaOnline also contributes to learning and development as a differentiated blended learning portal.
Niket has Authored the book Zen the Essence of Excellence in Leadership, which is available as an eBook on Amazon and the Atyaasaa Publication Portal. The book brings the aspect of Spiritual Quotient to Corporate Leaders. It is a book that can be read repeatedly, and his Zen sutras create varying Zen moments of truth in each read.
Atyaasaa's tree of knowledge is crafted by his passion for creating business excellence through transformational OD interventions.
As a professional coach, he is committed to developing his protégés as growth enablers for their organizations. As a mentor, he acts as an alchemist of human and business excellence. He inspires passion and imparts the necessary life skills to emerge as a potent change agent.
Niket believes in a research-based scientific and systematic analytic approach towards coaching and training interventions. Hence, his interventions always start with an in-depth protégé profile analysis based on validated behavioral diagnostic techniques and psychometric instruments. Furthermore, analytical tools and managerial inputs are regularly utilized by him for customizing the implementation strategy and staged data for each protégé. He has a support team that specializes in designing and developing coaching and learning strategies. The andragogy (adult learning methodology) used by him is a blend of diverse methods like multimedia, discussions, case studies, simulations, and self-initiated insights. To make the process result-oriented, concrete, time-bound goals are determined for the protégé, which is reviewed by him periodically. Being fundamentally ROI oriented, he believes in the quantitative measurement of coaching and training effectiveness. He has an extensive inventory of customized coaching and OD intervention models exclusively for top executives and key talent.
In the process of evolving as an entrepreneur, he is incessantly burgeoning into various verticals related to the people domain and focussed on the creation of a global OD brand, "Atyaasaa," which essentially means facing the "Truth."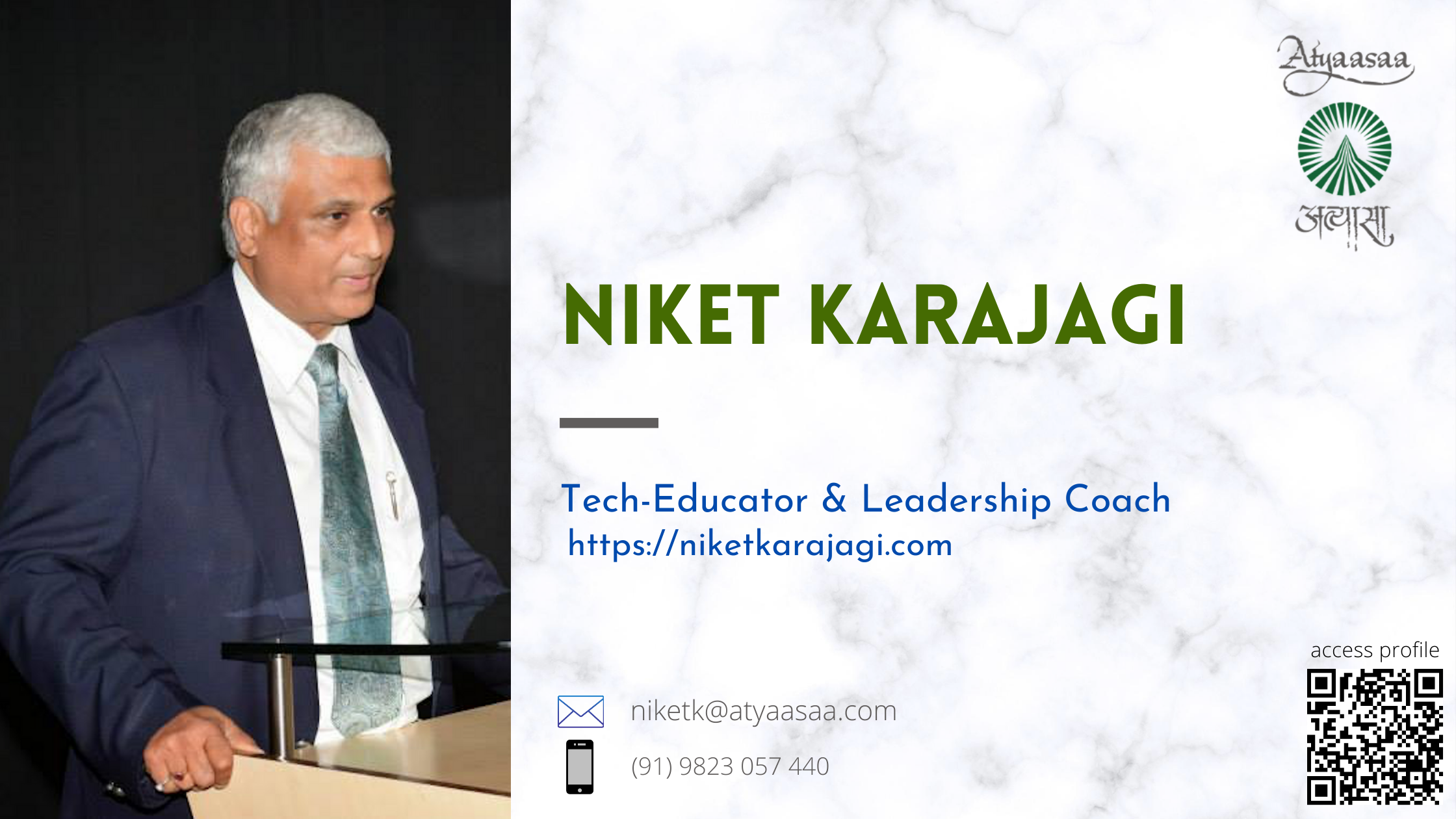 Course Curriculum
People Engagement
Welcome to the course on People Engagement

Welcome (1:30)

People Engagement (3:35)

Know your Faculty
The Pygmalion Effect

Knowledge Videos

Knowledge Blogs

Resource Material

Practice Quiz for The Pygmalion Effect
Impact of Personality Traits and Behaviours on Business Success

Knowledge Videos

Knowledge Blogs

Resource Material

Practice Quiz for Impact of Personality Traits and Behaviours on Business Success
People Engagement

Knowledge Videos

Knowledge Blogs

Knowledge Beans

Knowledge Manuals

Resource Material

Practice Quiz for People Engagement
Feedback and Feedforward

Knowledge Videos

Knowledge Blogs

Knowledge Beans

Resource Material

Practice Quiz for Feedback and Feedforward
Ownership and Accountability

Knowledge Videos

Knowledge Blogs

Knowledge Manuals

Resource Material

Practice Quiz for Ownership and Accountability
Triggering High Performance Teams

Knowledge Videos

Knowledge Blogs

Knowledge Beans

Resource Material

Practice Quiz for Triggering High Performance Teams
Dealing with Disgruntled and Toxic Employees

Knowledge Videos

Knowledge Blogs

Knowledge Beans

Resource Material

Practice Quiz for Dealing with Disgruntled and Toxic Employees
Pre-final Quiz for People Engagement (Recommended)

Pre-final Quiz
Conclusion

Conclusion Video (1:15)
People Engagement Final Quiz

Final Quiz (One attempt only)

Unmissable Podcasts
Access download Niket Karajagi – People Engagement at Forimc.com right now!
Delivery Method
– After your purchase, you'll see a View your orders link which goes to the Downloads page. Here, you can download all the files associated with your order.
– Downloads are available once your payment is confirmed, we'll also send you a download notification email separate from any transaction notification emails you receive from Forimc.biz.
– Since it is a digital copy, our suggestion is to download and save it to your hard drive. In case the link is broken for any reason, please contact us and we will resend the new download link.
– If you cannot find the download link, please don't worry about that. We will update and notify you as soon as possible at 8:00 AM – 8:00 PM (UTC+8).
Thank You For Shopping With Us!