Jason Dion – Introduction to Service Management with ITIL 4
Learn about service management, four dimensions, guiding principles, service value system, and ITSM best practices
What you'll learn
Describing the ITIL framework
Understanding real-world examples
Applying ITIL 4 to your organization
Discuss ITIL 4 concepts with confidence
Requirements
No prerequisites (we will teach you everything you need to know)
A desire to learn
Description
IT Service Management helps all organizations, regardless of their industry or business sector, provide their IT services using the most efficient and economical methods. The ITIL® framework focuses on IT Service Management best practices and efficient operations, and is used in government, commercial, and non-profit organizations, alike.
This course provides an introduction to service management and covers the core concepts of creating value, service offerings, service relationships, achieving outcomes, managing costs, mitigating risks, and measuring the utility and warranty of a given service.
As a free bonus, there is also a complete section of the course dedicated to the new ITIL 4 Foundation certification exam, which is the entry-level certification in the ITIL framework and offers an exceptional overview of ITIL. By obtaining your ITIL 4 Foundation certification, you are showing employers that you understand the key elements, concepts, and terminology used in ITIL, including how operations move between each activity and process to create value in the service value system, and their overall contribution to the service management best practices.
Please note, this course is NOT a complete textbook replacement and DOES NOT cover the entire ITIL 4 Foundation exam objectives in-depth. This course is designed to introduce you to the concepts of service management and one ITSM best practice framework in order for you to determine if studying for the ITIL 4 Foundation certification is right for you.
Upon completion of this course, you will earn 2 CEUs towards the renewal of your CompTIA A+, Network+, Security+, Linux+, Cloud+, PenTest+, CySA+, or CASP+ certifications.
The course on this page is offered by Dion Training Solutions, LLC, an ATO of AXELOS Limited. ITIL, ITIL Foundation, and the Swirl logo are registered trademarks of AXELOS Limited. All rights reserved.
Who this course is for:
Students who require a basic understanding of the ITIL framework
Students who want to understand how the ITIL framework can be used to enhance IT service management within their organizations
IT professionals or others working within an organization that utilizes ITIL and who need understand the framework to contribute to an ongoing service improvement
Anyone who has an interest in the ITIL framework
Introduction to Service Management with ITIL 4 by Jason Dion, what is it included (Content proof: Watch here!)
Introduction 4 lectures 15 min
Welcome
Download the Study Guide
4th Industrial Revolution
Service Organizations
Quiz: Introduction
Service Management 10 lectures 50 min
Service Management
Value
Organizations and People
Services and Products
Service Offerings
Service Relationships
Outcomes
Costs
Risks
Utility and Warranty
Quiz: Service Management
The Basics of ITIL 4 (Bonus Section) 7 lectures 26 min
Four Dimensions of Service Management
Service Value System
Guiding Principles
Service Value Chain
Continual Improvement
The 34 Practices
Putting It All Together
Quiz: Basics of ITIL 4
Practice Exam 1 lecture 10 min
ITIL 4 Foundation Exam
Classic Questions
Missing Word Questions
List Questions
Conclusion 2 lectures 5 min
ITIL Certification Path
BONUS: Conclusion
Instructors
Jason Dion • 700,000+ Enrollments Worldwide
CISSP, CEH, Pentest+, CySA+, Sec+, Net+, A+, PRINCE2, ITIL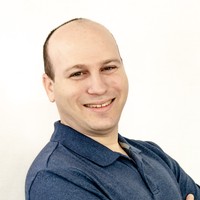 Jason Dion, CISSP No. 349867, is a former college professor and the lead instructor at Dion Training Solutions. He has multiple information technology professional certifications, including Certified Information Systems Security Professional (CISSP), Certified Ethical Hacker (CEH), Certified Network Defense Architect (CNDA), Digital Forensic Examiner (DFE), Digital Media Collector (DMC), CySA+, Security+, Network+, A+, PRINCE2 Practitioner, and ITIL. With networking experience dating back to 1992, Jason has been a network engineer, Deputy Director of a Network Operations Center, and an Information Systems Officer for large organizations around the globe.
He holds a Master's of Science degree in Information Technology with a specialization in Information Assurance, a Master's of Arts and Religion in Pastoral Counseling, and a Bachelor's of Science in Human Resources Management. He lives in Puerto Rico with his wife and two children.
---
Delivery Method
– After your purchase, you'll see a View your orders link which goes to the Downloads page. Here, you can download all the files associated with your order.
– Downloads are available once your payment is confirmed, we'll also send you a download notification email separate from any transaction notification emails you receive from Forimc.me.
– Since it is a digital copy, our suggestion is to download and save it to your hard drive. In case the link is broken for any reason, please contact us and we will resend the new download link.
– If you cannot find the download link, please don't worry about that. We will update and notify you as soon as possible at 8:00 AM – 8:00 PM (UTC+8).
Thank You For Shopping With Us!