Topic Areas:

Invited Address

Category:

Evolution of Psychotherapy | Evolution of Psychotherapy 1990

Faculty:

Joseph Wolpe, M.D. | Thomas Szasz, MD

Course Levels:

Master Degree or Higher in Health-Related Field

Duration:

1:24:43

Format:

Audio Only

Original Program Date :

Dec 14, 1990
Description
Description:
Accepted thinking about non-polar, non-psychotic depression has been impaired by ignoring crucial research. This shows that some cases are masked endogenous depression; others are anxiety-based in several ways. Therefore, each case must be investigated to decide appropriate treatment and thus surpass the mediocre results typified in the "Collaborative Study."
Educational Objectives:
To draw attention to the variety of "structures" of depression
To show how appropriate treatment programs result from correct analysis
*Sessions may be edited for content and to preserve confidentiality*
Faculty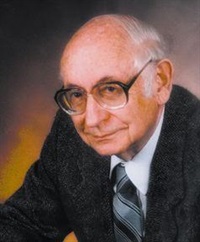 ---
Joseph Wolpe, MD, was a South African psychiatrist, one of the most influential figures in Behavior Therapy. Wolpe grew up in South Africa, attending Parktown Boys' High School. Joseph received his M.D. in 1948 from the University of Whitatersrand in Johannesburg, South Africa. He was Emeritus Professor fo Psychiatry and Former Director of Behavior Therapy Unity at Temple University Medical School. He was Professor of Psychiatry at the Medical College of Pennsylvania. One of the leading practitioners of behavior therapy, he has authored three books and co-edited two, and has more than 200 professional publications. He cofounded the Journal of Behavior Therapy and Experimental Psychiatry. He is receipient of the Distinguished Scientific Award for the Applications of Psychology from the American Psychological Association.
---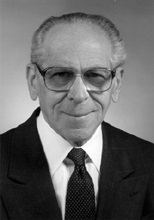 ---
Thomas S. Szasz, (M.D., University of Cincinnati, 1944) was Professor of Psychiatry at the State University of New York, Upstate Medical Center in Syracuse. He was recipient of numerous awards, including the Humanist fo the Year Award from the American Humanist Association and the Distinguished Service Award from teh American Institute for Public Service. He has received a number of honorary doctorates and lectureships, and served on the editorial board or as consulting editor for ten journals.
Szasz has authored approximately 400 articles, book chapters, reviews, letters to the editor and columns. He has written 19 books.
---
Delivery Method
– After your purchase, you'll see a View your orders link which goes to the Downloads page. Here, you can download all the files associated with your order.
– Downloads are available once your payment is confirmed, we'll also send you a download notification email separate from any transaction notification emails you receive from Forimc.biz.
– Since it is a digital copy, our suggestion is to download and save it to your hard drive. In case the link is broken for any reason, please contact us and we will resend the new download link.
– If you cannot find the download link, please don't worry about that. We will update and notify you as soon as possible at 8:00 AM – 8:00 PM (UTC+8).
Thank You For Shopping With Us!